Experience
---
Ron is a dedicated and committed Real Estate Broker Advisor with over 33 years' experience. He specializes in Commercial and Residential properties in Naples, Florida, as well as Omaha, Nebraska.
Ron joined the Coldwell Banker brand because of its global network spanning 36 countries and distinct marketing measures. "My goals as a trusted Coldwell Banker advisor is to take a consultative and long-term approach with my customers while leverage the brand's prestige," says Abboud."
Prior to joining Coldwell Banker, Ron worked for Engle And volkers, Berkshire Hathaway, Real Estate MLS and for Commercial Realty.
Ron is an accomplished advisor who is respected by the industry's most influential leadership. He is an active member of the Naples Area Board of Realtors®, Grievance Committee 2016, Graduate of the Naples Area Board of Realtors® Leadership Academy 2015, Florida Gulf Coast University Engineering Council 2014 and Federal Communications Commission 1987.
Coldwell Banker advisors are sought out for their professionalism and competence. Ron is a shining example of those attributes.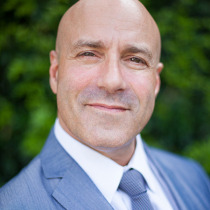 Ron started his career as a Commercial Investment Real Estate Broker. He received his education at NU and had further education at FAU campus PBCC (GPA 4.0) in Florida specializing in video and audio engineering. He was licensed by the FCC in 1987 and built…
Office: (239) 659-2000 Mobile: (239) 228-9300